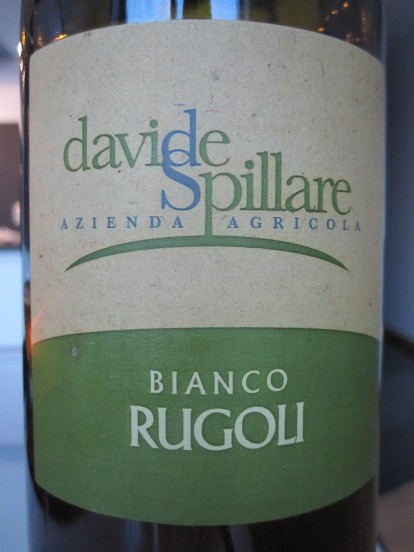 You might remember my brief mention of Davide Spillare in my VinNatur 2011 – producers to keep on eye on, blog entry. Davide's Azienda Agricola covers about 2 ha in  Gambellara, in the province of Vicenza.  Davide works naturally both in the vineyards and in the winery, being shown the way by his teacher and mentor, Angiolino Maule.  He works mainly with the indigenous Garganega grape, and ferments all of his wines spontaneously without any additions, except a little sulfur in his whites.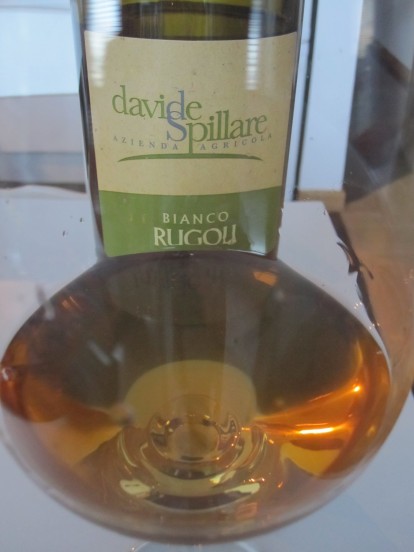 The Bianco Rugoli is made up of 90% Garganega (grown on volcanic soil) and 10% Trebbiano. After manual harvest and crush, maceration with the skins lasts 18-24 hours giving this wine it's gorgeous glow. It is then pressed and transferred to used barriques  for about 10 months for fermentation. It then spends some time in steel and is bottled without fining or filtering with just a bit of sulfur.
Date tasted: May 17th, 20:00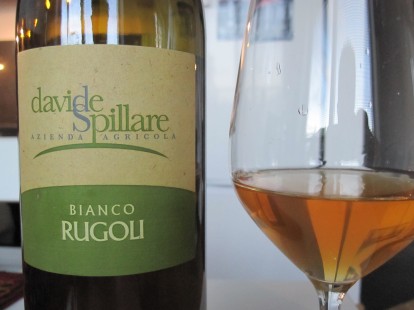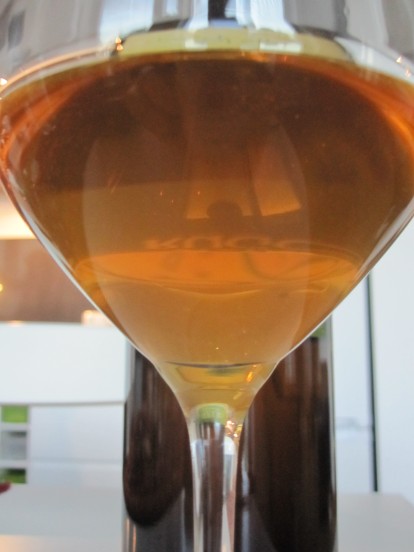 Appearance:  honey-toned orange
Nose: slightly jammy orange peel with hints of brown honey. very clear high intensity fruit. Some hints of herbs like sage and thyme. There are some aromas that could only be described as roasted lamb w rosemary. Ripe golden gooseberries. alcohol shows on the nose. With 15 minutes in the glass, a smoky minerality begins to emerge blending nicely with the fruit. Showing also some hints of very ripe fruit, perhaps some grapes being overripe – in a good way.
Palate: spicy, fruity and dry on the palate with good acid and tingling alcohol, which begins to integrate as the wine warms. Very mild tannins with a slight bitter aftertaste. As time passes, the wine seems to become increasingly refreshing, even though the alcohol is my only lament, as it very slightly stings the tongue. Not enough to put the wine way out of balance, however. Young..
Glug Glug wine at it's finest!! Drink up or keep a few years to allow the alcohol to fully integrate.