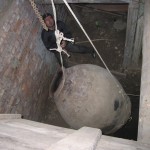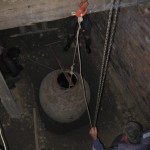 Let's go back let's say, 7000 years, to 5000 B.C. … a time when grape-pip findings suggest that this country may be responsible for some of the first winemaking, and artifacts of the same age to help support this theory.  Georgia is unique in that, today, they still employ pre-classical winemaking techniques such as fermenting and storing wine in earthenware vessels known as Qvevri, (aka – amphorae), buried neck deep in the soil in the outdoor cellars, called Marani.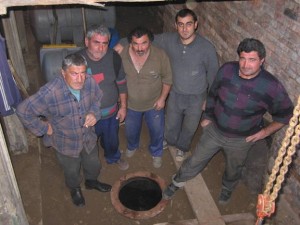 In these Qvevri you'll find trodden grapes: skins, stalks and all!  These Qvevri are then hermetically sealed and left alone for months. The Georgians have been making wine in this way for at least 5,000 years, and they're still doing this today.  It's important to remember that wine is native to Georgia!
Very often winemaking is done with no chemical intervention both in the vineyards and in the cellar.   The resulting wine, which is be fermented either dry (without sugar) or not dry, can be extremely aromatic and seriously tannic.  And I mean seriously tannic!
Georgia has 3 historic wine regions: Kakheti (more than 2/3 of all Georgian grapes are grown here); Kartli (where Qvevri are rare); and Imereti. (See map above)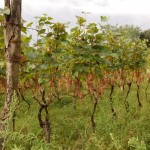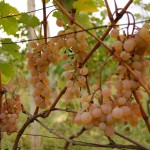 The most commonly grown grape in Georgia is the Rkatsiteli, (pronounced rkah-tsee-tely, and directly translated means "red vine").  This is perhaps the world's second most planted white grape variety, the Italian variety Trebbiano being the first. The Rkatsiteli probably produces less wine (then the Trebbiano) and accounts for about half of the wine production in Georgia.  It used to be the most popular wine grape in the Soviet Union, due in part to its resistance to harsh winters and partly to  its universality.  The Rkatsiteli's high acidity and maturity gives it the ability to make quality wine and quality spirit.  Even with all this talk of quantity, this is still considered a quality grape producing wines that can have style, character and refreshingly high acidity.  Good examples are full of spicy, floral aromas that can remind us of tannic versions of Alsatian wines.  If you're curious about these wines and want to know more about what they look, smell and taste like, you'll find out in Part II.