JACOB'S BAR & KJØKKEN
44 Kong Oscars Gate
Bergen, Norway
0047-98238607
www.jacobsbergen.no
January 2012 Wine List– updated often…

I am the Wine Director and Sommelier at Jacob's Bar & Kjøkken.  This is a dynamic wine list that changes often so I will be updating the list here monthly. I focus on organic, biodynamic and natural wines, but also have a few conventional titles.  You can read more about my philosophy and selection process here.
Restaurants I Consult With
CAFÉ HERMAN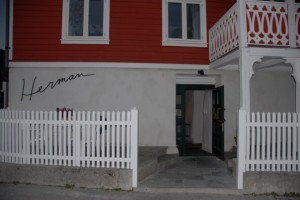 Grønlund 3

6863 Leikanger (Hermansverk), Norway
0047-47708166
www.cafeherman.no
A small café in the Sogn og Fjørdane owned and operated by my brother Jonathan Di Blasi, focusing on fresh, local and organic food. An eclectic, well thought-out Whisky selection and a wine list that I created especially for Café Herman and it's guests.   I also host wine tastings every month for the interested.