The Sauvignon Blanc grape is quite easy to detect on the nose, very often showing aromas of green gooseberries, blackcurrant leaves and hints of what we call "cat piss".  In other words, to some (including myself) the wines made with this popular grape can often be quite stinky and smell "green " and under ripe (not all of course, but many).
But, what happens when you take a  Sauvignon Blanc vineyard in Sancerre that is farmed naturally (without pesticides, herbicides or fertilizers), where the  juice is made into wine without a single additive, including SO2?  The result is a  Sebastién Riffault Sancerre Auksinis, a very different Sancerre.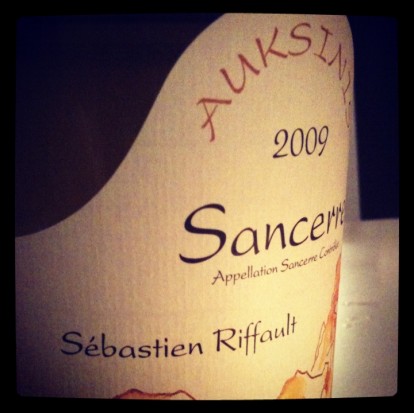 Sebastién is a 30 year-old who is passionate about the work he and his horse do in the vineyards, paying careful attention to the needs of the vines without introducing them to any additives including fertilizers.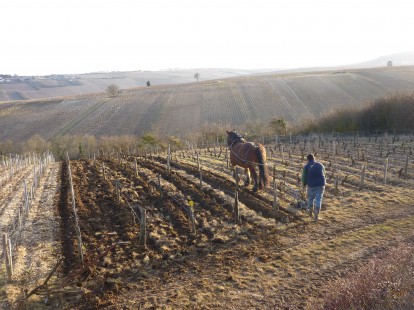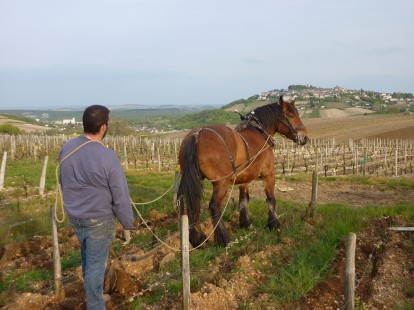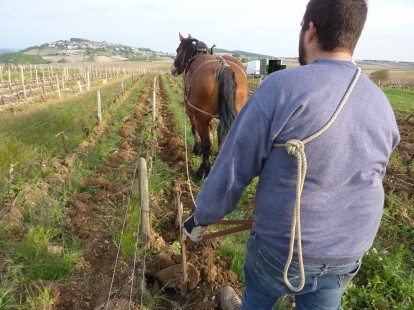 His approach is organic with some biodynamic principals.  He plows with his horse, but only every third year or so because he considers the upheaval of the topsoil to be to some extent harmful for the vineyard and its harmonious life.*  He harvests late and with very low yields and allows his wines to ferment naturally with ambient yeasts in large old barrels with a full malolactic conversion.
The 40 year old Auksinis vineyard is located in Verdigny in the Sancerre appellation of the Loire Valley, about 5 km NW from the town of Sancerre.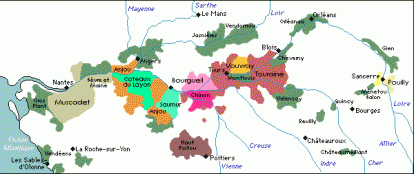 (Terroir France – French Wine Guide)
The 1 HA vineyard is facing South East  & South with an average slope of about 35%.  The soil is mostly clay and limestone (Caillottes).  The vineyard produces 15 hl/ha, or about 2000 bottles of this wine.  Fermented in 8-15 year-old large wooden barrels for about 3 months, then left on the fine lees for about two years. Racking and bottling is done by gravity without fining or filtration.  The whole process from start to end is done without any additions, including SO2. Vintage 2009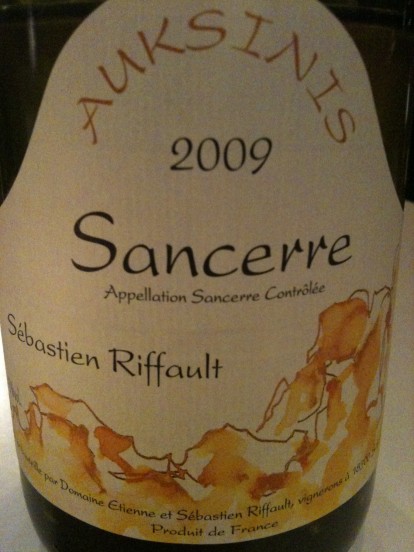 Date tasted:  Monday April 23rd, 20:00
Appearance:  Ripe yellow plum color. Very slight brown reflexes, like old gold.  Slightly turbid.
Nose:  Initially very ripe yellow fruit and minerals. Surprising to also find some ripe gooseberries, but ripe and not green. A bit of smoke. Yellow apples. Hints of brown honey. Hints of pear. Hints of cooked balsamic, interesting.   Marzipan.
As it warmed up, dry grass and hay with white pepper begin to appear and the initial attack of very ripe fruit settled a bit.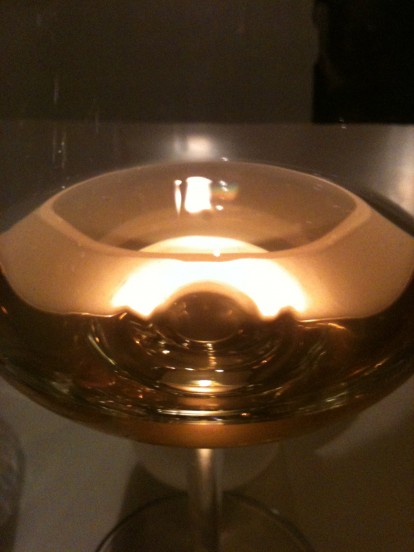 Palate: Very open showing ripe yellow fruit with honey notes and a slight bitterness like a bitter almond. Looooong mineral finish. Food wine par none.  Bone dry with great acidity. Salty. Oily texture that I usually find on my favorite wines. Fennel hints. No hollow spots,  very very structured. Medium bodied wine. Marzipan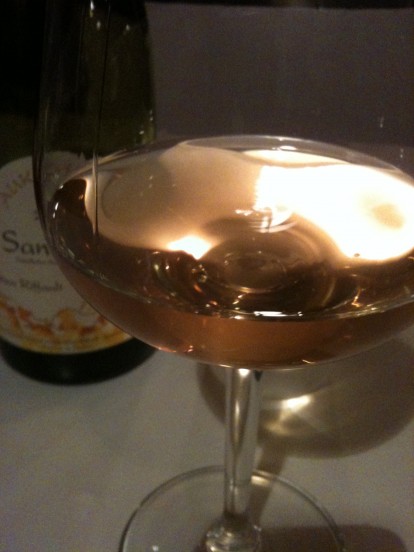 After an hour being open, the wine became extremely fresh and light, especially when the wine had reached room temperature. The wine became very drinkable, and as usual, I wished I'd had a magnum!