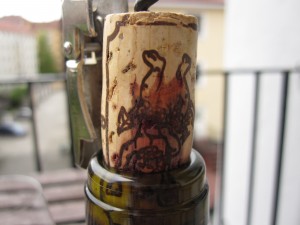 Domaine Cousin-Leduc

7 Rue du Colonel Panaget

49540 Martigné-Briand
France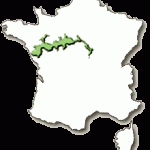 By now, you know the story. Biodynamic, plowing with horses, hand harvesting, spontaneous fermentation, long maceration and no SO2. A good friend of Patrick Desplats & Sébastien Dervieux at Domaine Griottes, Olivier follows basically the same methods (or lack of).  Domaine Cousin-Leduc is in Martigné-Briand which lies in the Anjou appellation of The Loire Valley (see map). Although The Loire Valley's white wines reach a broader audience (think Sancerre), the reds are my favorite.
Date tasted: May 23, 2010 decanted at 1800  (I chose to decant this wine because the last time I tasted it about 6 months ago, initial aromas were dominated by oak and they took a few hours to burn off)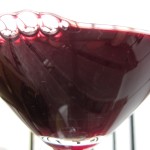 Appearance: Dark cherry red. Not much development showing if any at all.  Clear
Nose: Sponty, floral (light rose pedals), dark plums, blueberry juice with hint of raspberry and other red fruits. Not much development (I have not tasted a younger version of this wine, so there may be some development from that point of view)
Palate: Quite salty (& mineral) on the initial impression followed by under ripe cherries.  Very structured wine withdark fruit and hints of red fruit. Very light and fresh. Hints of leather and oak (just hints) and a slight bitterness on the finish.  Slight green notes (but not under ripe). Medium, ripe and juicy acidity and medium tannins.  Not much development on the palate either.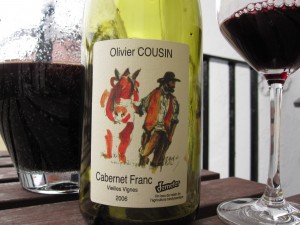 As we consumed the bottle, the salty, mineral notes stayed with the wine which I considered a positive characteristic of the wine and enjoyed it very much.
I last tasted this wine in November of 2009 and remembered the oak being a bit more dominant (although judicial by most standards). Today I found the oak to be quite well integrated and overall I found the wine to be very refreshing and drinkable.