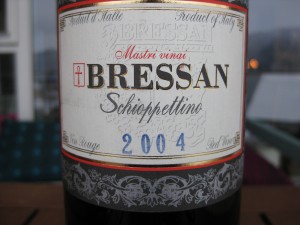 The Schioppettino is a  red grape grown predominately in the Friuli-Venezia Giulia region of Italy.  Also known as the Ribolla Nera, pills Schioppettino literally means "gunshot" or "little crack".  Records show that red wine made from the Schioppettino was used at marriage ceremonies back to 1282.  The grape was nearly lost to extinction thanks mostly to the phylloxera epidemic. Today, Bressan is one of the few wine makers making wine from the Schioppettino grape.
Soil composition: Calcareous mineral base, with high presence of iron sesquioxides. Such geological characteristics, associated with this scarce endowment of organic and other nutritional elements, forces the vines to a slow vegetative growth, resulting in an extremely low production, with an overall benefit to the MACRO and MICRO components of the grapes, and therefore the wines.
Total surface area: 3.88 HA
Planting year:  1982
# of vines/HA:  3086
Sun exposition: Southern, with rows oriented EAST-WEST
Harvest:  Permitted to slightly over-mature (so as to attain very high fixed acidity congenital to the species), harvested by hand.
Wine Making: Grapes are de-stalked and brought to must by way of soft-pressing; extremely long maceration with principal fermentation along with the grape skins, refrigerated with well water at a controlled temperature not exceeding 25C (77F).  After racking, the wine undergoes an ulterior 35 days of fermentation. The wine is then stored in stainless steel tanks, followed by aging for at least 2 more  years in 2000 liter oak casks. After bottling, groups of 500 bottles are placed in large chests, which are then stored in a temperature controlled warehouse for additional aging.
Alcohol content:  13%
Total acidity:  5.58 g/l
Date tasted:  Saturday December 26th, 2009 12:02 (PM)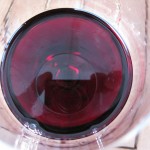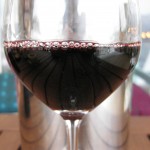 Appearance: Medium dark brick red. Very very slight development showing. Medium intensity.
Nose: Very intense freshly ground black pepper. Blackberries and dark plums with mineral undertones. Floral and very intriguing. Hints of roasted meat.  Forest floor, musk and wild fruit. Very complex and intriguing nose.
Palate: Very intense on the palate as well with aromas of black pepper, wild dark berries, musk and hints of red berries with a mineral background. Some pleasant dried fruit aromas as well.  Medium tannins, medium to medium plus acidity carrying the wine to a long, very fresh finish.  Very fresh and very drinkable.  This has always been one of my favorite wines of Bressan..  Excellent with lamb!