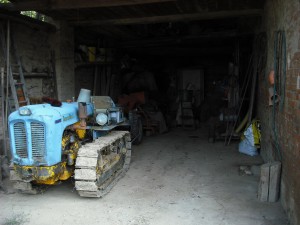 Thursday October 2nd, capsule 2009
I want to apologize for the amount of time it has taken me to post part III of this story. We have major difficulties connecting to a wireless service. But alas, cialis here is Part III. There will be more parts to this story, dosage so be patient as I will post them as soon as possible!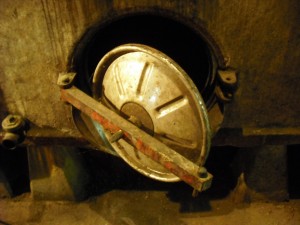 We started the day around 10:00 by cleaning three cement (30hl, 25hl & 7hl) tanks located in a wine cellar dating to around 1880.  We used a high powered water hose to rinse them and a brush to get them really clean.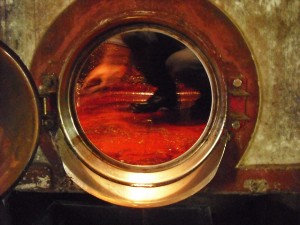 After completing the cleaning of the tanks, we sat down for a small break with Igino and he poured his 2007 Favoirta for us to taste. This was a white wine with about 15 days of skin contact so it was orange in color. It sparkled as he poured it into our glass. The wine was not so aromatic on the nose, perhaps it was the glass we used. But on the palate, the wine had  great depth, a medium tannic structure, a slight sparkle and an alcohol in the area of about 14%. The wine was bone dry and really long and quite interesting. He only made 60 bottles. My favorite of his wines so far.
After lunch, we took 160 plastic containers (with a capacity of 23 kilos each) and dropped them off at the "Felice" vineyard so that we would have them ready for our harvest tomorrow. The vineyard is in San Rocco Seno d'Elvio, Barbaresco and is perched up a small hill behind the house of Felice Grasso, the vineyard owner.  It was planted in 1971 when he got married. The vineyards are cared for organically.  A small amount of copper and sulfur (the Bordeaux mix) was applied three times throughout the year. Last time was over two months ago  (by law in Italy you cannot pass through the vineyard with the Bordeaux mix  within 28 days of harvest). We tasted the (free of pesticide) Nebbiolo grapes and they were excellent. Sweet, acidic and tannic. Ready to go!
That evening we had a big family dinner with everybody since Igino's wife Irma was celebrating her 73rd birthday!