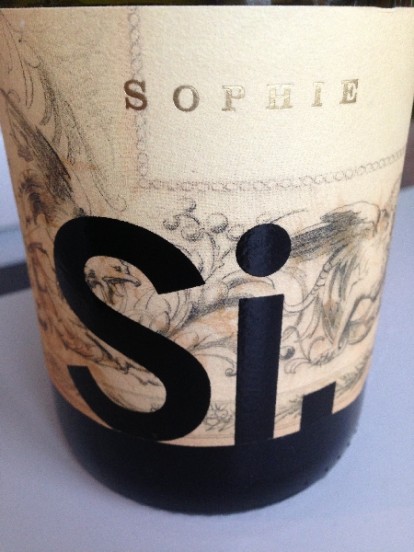 Dear blogger,
I have to say that it's nice to get emails from afar, but it's even nicer when these emails state that the reason for their contact is due to this blog (yes, this very blog you are reading – for the first time in 3 months – yes, I know..).
I also get emails from winemakers who would like me to taste their wine because they think that I might enjoy them. I have been disappointed a few times I must admit, but when Polish-born Iwo Jakimowicz emailed me one year ago (27/05/2012), I was intrigued. For one, I  live in Poland.  Two, this Polish-born winemaker claimed to make "natural" wine in Australia. Not only is Australia literally distant, but often their wines were distant as well – from the natural wine world.  I knew that they are making strides when it came to making wine with minimal intervention, but these examples were hard to find in Europe, especially in Poland
He went on to tell me his story:
"My wife and I are both wine makers, between us we worked in many wineries around the world but since 2005 we have been spending our time making wine between Spain and Margaret River (Australia).  Margaret River is our home but Aragon in Northern Spain is a close second as we have spent nearly 6 months each year there since 2005 running a large winery.
 18 months ago we decided that the way to make wine the way we wanted (naturally!) was to start doing it for ourselves and not work for large wineries.  Our love of working with old vines led us to purchasing a small vineyard in Margaret River (planted in 1978) which we have been running with biodynamics since we took over.  Our plan was to focus on making wine here in Margaret River however we our love for old vine Garnacha was so strong so that we decided to also start a small project in Aragon (Calatayud) where we have made a small amount of very old vine Garnacha."
Well, it's been a year since we first communicated and last night I finally had the opportunity to taste.
2012 Si Vintners Sophie Rosé
From their site: Low cropping 35 yr old Pinot Noir planted in Karri loam over decomposed granite/white clay soils, grown biodynamically and harvested according to ripeness with a focus on natural acidity.  Hand harvested, whole bunch pressed and spontaneously fermented in concrete eggs followed by 8 months ageing in old French oak barriques. Battonage for the first 3 months the wine was retained on lees until bottling. Made with no additives only a minimal sulphur addition at bottling. No fining or filtration.
35 dozen made
Date tasted: Saturday May 25, 2013 20:00
Of course when I read this, a few things stuck out to me: Battonage for the first 3 monhts; 8 months ageing in old French oak barriques. First I must admit that the oak wasn't noticeable, not even to me. I assume these barriques were quite old indeed because the only influence they seemed to have on the wine was the exchange of oxygen during the wine making. However, the 3 months of battonage gave the wine a certain richness, a yeastiness, a breadiness…all characteristics I don't particularly like in a wine. In fact, I had to train my nose to push those characteristics aside to really appreciate the fruit. And indeed I did..
Appearance: Unfiltered & slightly cloudy 🙂 – a beautiful copper-roséish color
Nose: At first the wine showed those beautiful "sponty" notes that I love with hints of yeast and bread (which I don't appreciate). After some time passed, i was able to sniff out notes of red raspberries and tangerine. The tangerine notes were particularly interesting for me, giving the wine a nice lift. No oak detected on the nose, thankfully and surprisingly.
Palate: A very well-structured and oily rosé with raspberries and tangerines also on the palate. A very open, drinkable and well-balanced wine. Nice ripe acidity and a long finish.
I liked the wine very much for its fresh, not overripe aromas, its structure, its balance and its drinkability.
In fact the wine was so beautiful that I could not help to wonder how it would have been had it been completely unsulfured, unoaked and un-battonaged. Just curious…..
I would say a fantastic early effort for the winemakers and I look forward to future releases!
*I cannot comment on the value of this wine because it was a gift and I have no idea of  its price.