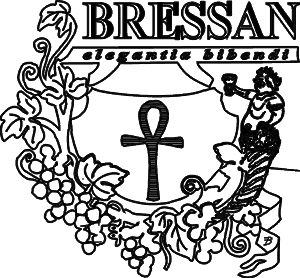 BRESSAN mastri vinai Via Conti Zoppini, 35 34070 FARRA D'ISONZO (Gorizia) Italy Tel. +39 – 0481 – 888131 Fax +39 – 0481 – 889824 E – mail: 
bressanwines@tin.it
www.bressanwines.com
www.bressanwines.it
I haven't done too many "producer profiles" so far, and I suppose that's because I really have to believe in the philosophy of the producer before I feel compelled to write about them. Then, I really have to like the wines. I may have a favorite bottle, but overall, I tend to enjoy all of the wines the producer makes. Usually the wines will have a certain signature that says they all belong to a certain family – in this case we're talking about the philosophy and wines of Mastri Vinai Bressan, and that signature is one of  passion and patience. Patience enough to release a wine that, although is certainly age worthy, is actually ready to drink upon release. And this is why I have selected to write about Bressan.
The Bressan family owns about 20 hectares in the Friuili-Venezia Giulia appellation in North-Eastern Italy on the border to Slovenia.  The first thing that struck me about this producer was of course the wines.  Indigenous varieties that one does not taste every day, such as the Schioppettino, Pignol and Verduzzo Friulano. The second thing that struck me was the vintage of some of these wines which went back as far as 1999 (the latest release of the Pignol, for instance). The third thing that struck me was the philosophy of this producer. A philosophy very much in line with what I feel a wine producer's philosophy should be.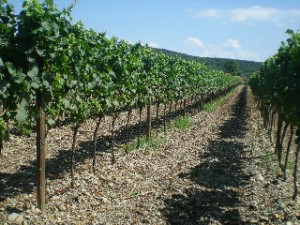 The philosophy of the producer is very important to me. I focus mostly on wines that are organic, biodynamic and natural.  It is not important to me if the producer is certified organic or biodynamic and I have said this before.  After all, getting a certification is sometimes done for the wrong reasons.  I am not excluding producers that ARE certified, I am just stating that an attitude and philosophy are in my opinion more important.
Fulvio Bressan says the following: " I am not 'organic', even my own personal rules impose conditions in the vineyard and wine-cellar that are more severe than those of various 'certifications' ".  He adds " I am not bio-dynamic because I know unfortunately that the rules can be superseded by fashion and I know that nothing is easier than imposing rules and then breaking them, thus profiting from the naiveté of others… " And, goes on to say " The majority of wines produced today around the world are made mediocre, deprived of character, standardized, unable to challenge Time due to the indiscriminate use of chemicals both in the vineyard and the wine-cellar. This method of working deadens the traces of the grapevine, the features of the territory and the personality of the producer ".  You can read more about his approach and philosophy here. It's very interesting and worth a read!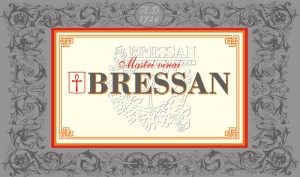 And now on to the vines and wines.  The wines of Bressan are made using only proprietary grapes. He does not sell or buy grapes. In fact, if the vintage is not a good one, Bressan chooses to simply let his grapes hang on the vines and fall to the floor and back into the soil in which they came. This way, nobody else can say they produce wines with the grapes of Bressan.  His neighbors think he's crazy, but he feels if his name is going to be on the bottle, it needs to be representative of his values. He says he will probably never get rich, but he will always be able to look into the eyes of people he has in front of him.
All the work they do in the vineyards and in the wine cellar is done with the maximum respect for nature, the grapes and the people who drink their wines ("wine should be a medicine not a poison as in many cases"). Here are the rules they have always followed:
Manual selection of the vines and preferential use of indigenous varieties (cloning and all forms of genetically-modified organisms are forbidden)
Pruning and removal of shoots is performed exclusively by hand
Personal cultivation of the vineyard without the use of synthetic chemical substances, respecting vine and its natural cycles (total exclusion of herbicides  and/or fungicides and/or pesticides)
Exclusive use of natural fertilizers, from vegetables or from the barn, or else none at all
Irrigation is forbidden even as relief, as water has always diluted the aromatic wealth and intensity of the wine
The harvest is done manually to obtain perfectly healthy and mature grapes (no premature harvesting)
Fermentation is obtained thanks to indigenous yeasts naturally present in the grape, absolutely excluding the use of synthetic industrial yeasts.
No sulfurs anhydrides are added to the must, nor are other additives / chemicals (sulfurs anhydrides might be added only in small quantities at the moment of bottling and in any case in quantities that are lower or equal to biological certification)
The use of biological and/or chemical aromas is forbidden
Maturation of the wine in its own "fine lees" up to bottling
No filtration (a practice which in any case always impoverishes and sterilizes the wine)
Exclusive use of cork, rigorously limited to natural single pieces, so that each wine will have Time as its best ally
Rigorously manual labeling (… each bottle is a unique creature… )
I will do complete tasting notes on 5 of  Bressan's wines over the next few days, so check back for some exciting wines and tasting notes!!  Happy Holidays!!